New report showcases impact of the Women's research on women and newborns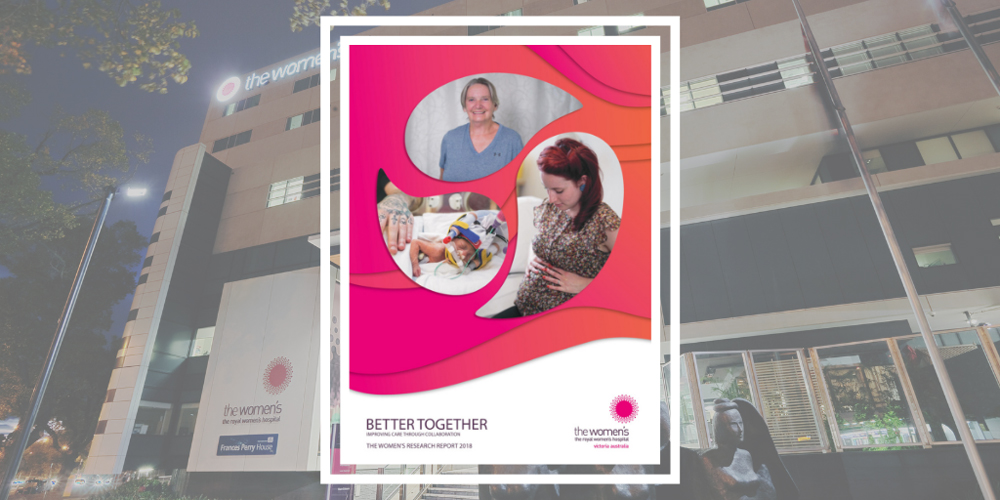 19 June 2019 |
The Royal Women's Hospital has today (19 June) launched a report highlighting the positive impact of women's health and newborn research carried out at the hospital over the past year.
The report shares powerful patient stories, which reinforce the unique role the Women's plays in translating the results of its clinical trials and studies quickly and effectively to hospital patients.
The Women's has 10 research centres, which in 2018 published 231 peer-reviewed medical papers last year and conducted 58 clinical trials with more than 4,500 patients participating.
Research expertise ranges from neonatology, gynaecology and women's cancers through to pregnancy complications, infectious diseases and family violence.
Dr Sue Matthews, Chief Executive at the Women's, said the report celebrates the far-reaching impact of the research output.
"2018 has been an extraordinary year for research here at the Women's," Dr Matthews said.
"The hospital is dedicated to improving the health outcomes of women and babies, in particular those with very complex needs. Our research findings have helped to advance clinical practice and often go on to be adopted across hundreds of health services around the world.
"The translation of our research into practice is of remarkable value, especially to the Victorian community. It's a responsive process and enables us to provide up-to-date care for our patients.
"We've named the report Better Together as a nod to our place within the Melbourne Biomedical Precinct. The collaborations we are part of continue to deliver outstanding innovations and research outcomes that are internationally recognised. Our membership has enabled us to better the lives of even more women and babies."