Abortion & contraception services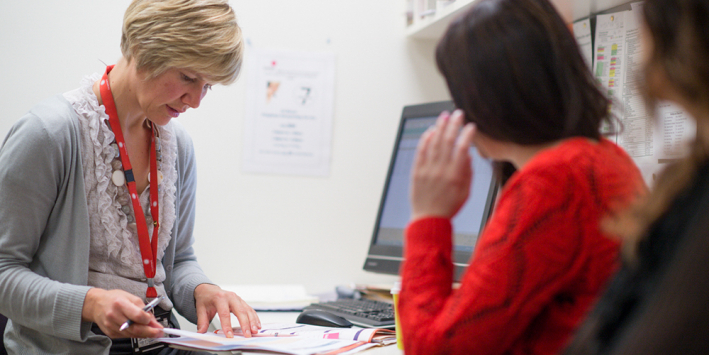 Services
The Women's Abortion and Contraception Service provides:
Web information for women and pregnant people with an unplanned or unwanted pregnancy
Referral, support and information for health professionals
Assessment and bookings for a medical or surgical abortion
Pregnancy options counselling for women booked to have an abortion at the Women's
Follow-up post abortion clinical and psychological care as required
Contraception services for complex medical issues, long acting reversible contraception (LARC) procedures
1800 My Options is an independent web-based information and phoneline service that provides a database of providers of sexual and reproductive health services in Victoria. These include medical and surgical abortion and long acting reversible contraception providers, and pregnancy options counselling services. A limited number of services are available on the website, more services may be available by contacting 1800 My Options directly (1800 696 784).
Have you considered becoming a medical abortion provider?
The Abortion Law Reform Act 2008 allows for the provision of abortion on request for a woman. Medical abortion is a legal, safe and effective procedure for use up to 63 days gestation and is suitably managed in primary care. To find out more, view our early medical abortion information.
Clinical inclusion
Abortion is provided at the Women's in accordance with state legislation, The Abortion Law Reform Act 2008, and service capacity.
Services include:
Abortion up to 24 weeks on patient request
Abortion requests after 24 weeks require assessment involving a multidisciplinary team and the agreement of two Medical Practitioners.
Given service capacity constraints it is important to make a referral as early as possible.
Priority access is given to:
people with complex medical or social needs
people who are vulnerable and/or disadvantaged
young people
people with a healthcare card.
Clinical exclusion
Determined case by case
Appointment
The intake team assess each request for an appointment according to need and service capacity. Once the criteria for referral is met, an appointment is offered. Appointment details are provided to the woman over the phone, by email or text (according to preference).
Referrals are actioned by the end of next business day.
Cost
People with a valid Medicare card are seen as a public hospital patient.
There is no cost for the procedure.
There may be a cost for additional pharmacy items.
There is no cost for attending a pregnancy options counselling appointment.
Patients who are assessed for care and are not Medicare eligible have an individualised care plan and costing arranged.
---