"I only wish I had got the vaccine earlier."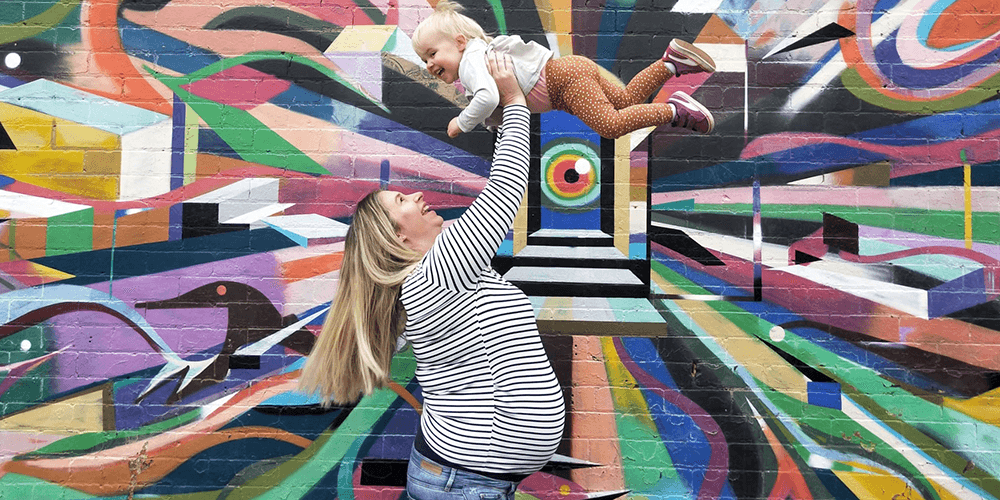 15 November 2021 |
Aimee was 30 weeks' pregnant when she received the news she'd contracted COVID following an outbreak at her daughter's childcare centre.
Although anxious about the news, thankfully her diagnosis came after she and her partner had both been fully vaccinated – a decision she had initially grappled with.
"I did find it a difficult decision as I didn't know anybody else who was pregnant who had been vaccinated and it was a fairly new process – the Government had changed from not really encouraging pregnant people to get vaccinated to prioritising them," she recalled.
"I'm lucky that my mum's a nurse so she did a lot of research for me and got me comfortable with that. I knew my antibodies from being vaccinated would protect my baby if I did get COVID. And COVID cases were shooting up in my community so I personally felt like the risks of getting COVID were a lot higher."
In September, the Victorian Government announced that pregnant women would have priority access to vaccine appointments because they were at higher risk of severe illness from COVID-19 and their babies were at higher risk of being born prematurely.
Less than a fortnight after receiving her second jab, Aimee tested positive.
"I felt quite anxious because I didn't know anybody who'd had COVID. I was concerned for my baby and for my young daughter."
Luckily the family, who spent three weeks isolating, only experienced mild symptoms.
"I can guarantee that the vaccines are extremely useful," Aimee said.
"I only had a cold, blocked sinuses and headaches. I didn't have any of the really awful symptoms that people can get."
Dr Stefan Kane, Obstetrician, Maternal Fetal Medicine Specialist and Acting Director of Maternity Services at the Royal Women's Hospital said not everybody was as lucky as Aimee.
"Vaccination absolutely helps reduce the risk of transmission and also reduces the severity of illness when there are breakthrough infections – like with Aimee," he said.
"But we're now caring for increasing numbers of pregnant women with COVID, the vast majority unvaccinated, in our hospital. And the most critically unwell end up in the intensive care unit at the Royal Melbourne Hospital.
"If you're pregnant and unvaccinated, please speak with your obstetrician, midwife or GP – don't delay vaccination."
Aimee, who is due in mid-December, agrees.
"Make an informed decision. Don't wait. I'm so grateful I did get vaccinated and I only wish I had got it earlier."
For more information, visit the Australian Government website to read the: