Leading the way in breastfeeding care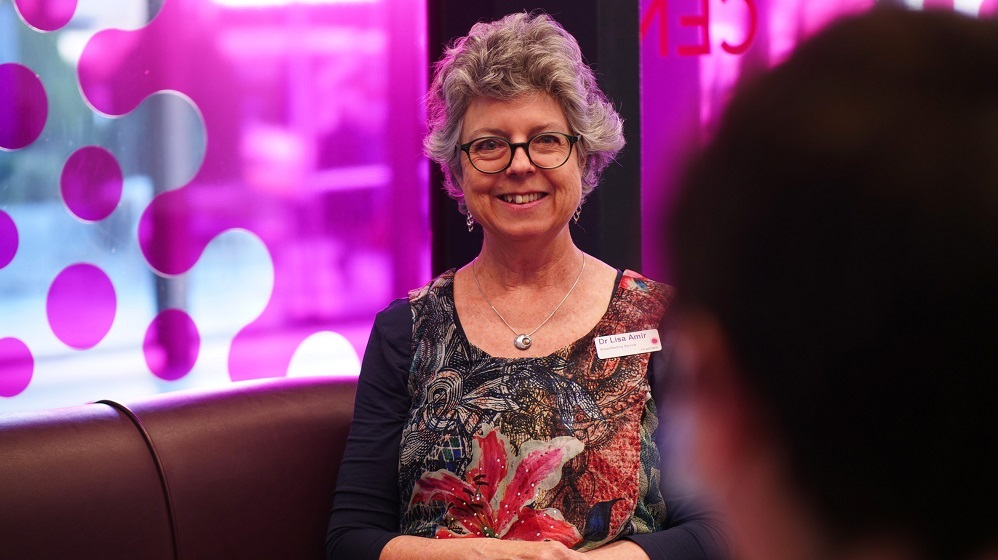 3 August 2022 | Staff
This World Breastfeeding Week we spoke to the Royal Women's Hospital's medical officer for lactation, Dr Lisa Amir, about her ground-breaking career.
When Dr Lisa Amir started at the Women's 20 years ago, she was one of the only doctors in the world working in a hospital-based breastfeeding clinic.
Today, it is still uncommon to have a doctor attached to a hospital breastfeeding service, as breastfeeding is not generally recognised as a medical specialty, Lisa says.
Lisa trained as a general practitioner and is a world-renowned breastfeeding researcher at La Trobe University. She also sees patients at the Women's the Breastfeeding Lactation Disorder Clinic.
Lisa sees women with issues such as ongoing nipple or breast pain, mastitis, breast abscesses or induced lactation. This is when a woman who has not had a baby, or who has breastfed and stopped, can bring on their milk production. She also sees breastfeeding patients if there's a question about their medication or for rare conditions such as Dysphoric Milk Ejection Reflex, where women experience abrupt negative feelings just before their milk is released.
"It's a really important service that the Women's provides," Lisa says. "It's beneficial for women to have access to both lactation consultants and a doctor for breastfeeding concerns, as lactation consultants are not trained to make a diagnosis or prescribe medications."
Passion for women's health
Lisa became interested in breastfeeding as a specialty when she had her first child in the 1980s. She would hear stories from other mothers in her mothers' group about bad advice they were given on issues such as mastitis, and decided she wanted to use her training as a GP to help.
"I was always interested in women's health, particularly in the birth and postpartum space, as it seemed like it had been undervalued and wasn't receiving much attention in medical school," Lisa says.
"Having my own baby, I realised how life changing it was for women when they go through pregnancy and birth, particularly the physical changes and the issues women have in postpartum. I didn't feel like they were being taken seriously."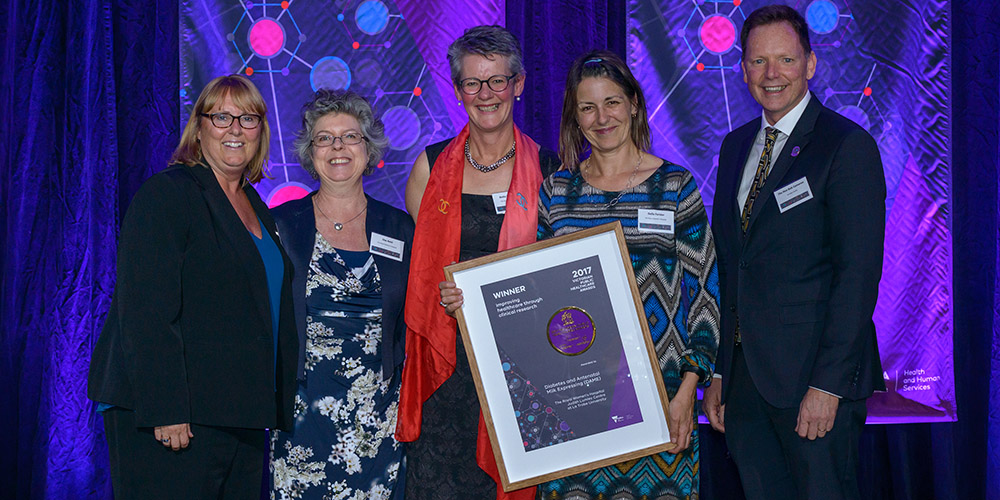 The Women's CEO Dr Sue Matthews, DAME researchers Prof Lisa Amir, Anita Moorhead, Prof Della Forster and the Hon Bob Cameron at the Victorian Public Healthcare Awards in 2017.
World-leading breastfeeding research
As well as her training in general practice, Lisa is a certified lactation consultant and has a PhD in mastitis. In her work at the Judith Lumley Centre at La Trobe University and at the Women's she has been involved in ground-breaking research. This has included nipple and breast pain in breastfeeding women, rates and determinants of breastfeeding, and use of medicines for breastfeeding women.
She was part of the National Health and Medical Research-funded Diabetes and Antenatal Milk Expressing (DAME) study at the Women's, which was published in The Lancet and won a Victorian Public Healthcare Award in 2017. The world-first study dispelled concerns that women with diabetes who expressed breast milk in late pregnancy could cause harm to their baby.
Lisa is also Editor-in-Chief of the International Breastfeeding Journal, which she founded in 2006.
Need for more breastfeeding education
Lisa says World Breastfeeding Week is an opportunity to raise awareness about breastfeeding with everyone, not just mothers, as it is something that is not widely discussed in the public arena. In Australia, many women stop breastfeeding before they intend to due to a lack of adequate education, confidence and support.
"The main problems that women experience are often in the early weeks with trouble attaching the baby, getting sore nipples, getting mastitis and feeling that they don't have enough milk – it's the same all around the world," Lisa says.
"That's why it's so important to give people as much information and support in those early postpartum days when parents have got so many questions about breastfeeding, to give them that confidence that it is something they can do."
The theme for World Breastfeeding Week (1-7 August) is 'Step up for breastfeeding: Educate and support'. Find out more about the Women's Breastfeeding Service and view our breastfeeding resources.