Menopause: a stage of life, not a diagnosis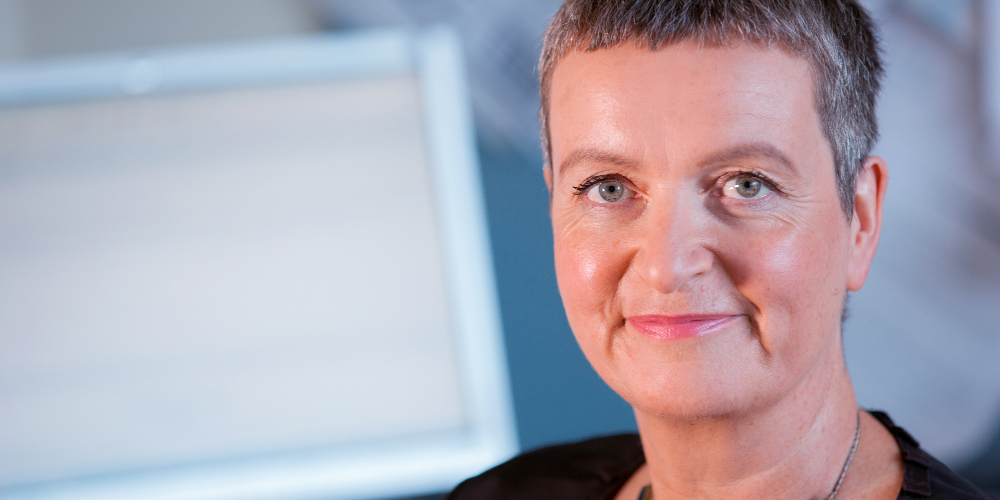 16 June 2022 | Gynaecology | Research and clinical trials
The Royal Women's Hospital's Director of Gynaecology Research is on a mission. She wants to tackle the 'over medicalisation' of menopause and instead show its 'light and shade'.
Professor Martha Hickey is a women's health expert, advocate, and leads research in menstrual disorders and menopause at the Women's.
Prof Hickey has been working for decades to remove the stigma of menopause and highlight cultural nuances. Her new paper, published in the British Medical Journal (BMJ) today, showcases this.
Instead of seeing menopause as an oestrogen deficiency disease, she defines it as 'a normal event for half of humankind'. This stage of life generally occurs between 47 and 52 years of age in women, and sees both physiological and menstrual cycle changes.
Prof Hickey remains concerned about the myths around menopause, and the lack of tools available to help navigate this life stage without medical intervention.
"The experience of menopause is varied, and is strongly influenced by factors like education, class, race, and beliefs about women's role in society," she said.
"We know that seeing menopause only as an illness is potentially harmful for women, and we need to completely reframe, and broaden, this discussion."
Prof Hickey's latest research shows the nature and severity of symptoms is complex, and is not just determined by hormonal changes, smoking, diet, and Body Mass Index (BMI).
"Interestingly, women in the 'global north' tend to report more hot flushes, while women in Asia typically experience body and joint pain instead," she said.
"In the USA, we also saw that African American and Hispanic women experienced more hot flushes when compared to white American women."
Prof Hickey also believes there are benefits to menopause, but these are rarely acknowledged.
"There can actually be numerous things to celebrate when it comes to menopause," she said.
"Many women in our research experienced a new-found freedom, where they no longer had to worry about pregnancy or menstruation.
"There is both light and shade to see – not purely a medical diagnosis."
In addition, Prof Hickey says that addressing gender-based ageism is critical.
"Reducing stigma and providing balanced information about menopause will better equip women to navigate this very normal life stage," she said.
To read more, head to the menopause health information section of our website.
Martha Hickey's Normalising menopause paper has been fast-tracked by the British Medical Journal (BMJ) following a recent HRT shortage in the UK, and critical discussions around menopause.
Professor Hickey established the first Multidisciplinary clinic for women with Menopausal Symptoms after Cancer (MSAC) in WA, and secured this service in Victoria. It sees 1,000 new patients each year.
Martha Hickey is Editor of the international menopause journals, Maturitas and Menopause, and is an Editor for the Cochrane Collaboration.