Millions in funding for the Women's researchers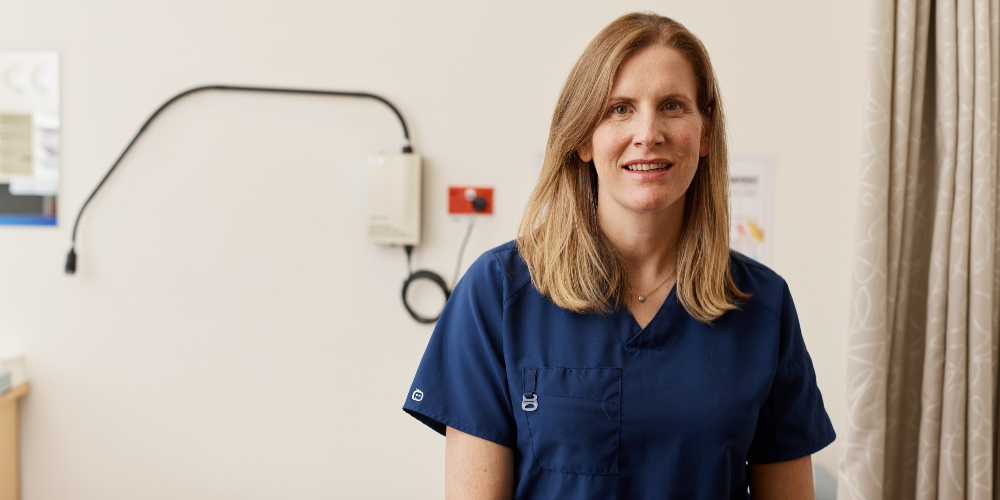 6 April 2022 |
Researchers at the Royal Women's Hospital have secured $10.6 million in government grants from the Medical Research Future Fund.
Substantial funds have been secured by a trio of projects at the Women's and the University of Melbourne, through the Medical Research Future Fund (MRFF).
The projects tackle three critical areas: indigenous-specific perinatal care, innovative neonatal research, and fertility options for young cancer patients. There are high hopes that this new MRFF funding will help deliver significant benefits to women and children's health across Victoria and beyond.
One of the projects, includes Professor Della Forster and the Women's Badjurr-Bulok Wilam Coordinator Gina Bundle on the team. This research aims to transform intergenerational cycles of trauma and support indigenous parents through a critical time in their lives. It involves building key infrastructure for culturally-safe and transdisciplinary perinatal care – especially in the first 2,000 days of a baby's life. The model also aims to keep families together whilst dealing with complex social and emotional needs.
Another research project that received a grant examines the medical complications and future outcomes of premature infants.
This intervention study is led by Dr Claire Whitehead, who will work with her colleagues Associate Professor Brett Manley, Professor Peter Davis, Professor Jeanie Cheong, and Professor Della Forster. Funding will assist these experts in applying multiple interventions to sick babies at once, cutting down the time it takes to implement important findings in a clinical setting.
A third exciting project to receive federal support is led by Associate Professor Yasmin Jayasinghe. A fertility-focused study, it also involves Associate Professor Kate Stern and Dr Daniel Lantsberg.
This research will offer clinicians new tools and models of care to help families to better understand and manage the risk to fertility for children and young people after cancer. Funding will ultimately give young cancer survivors the chance of future parenthood, and advance the oncofertility field across Australia and New Zealand.
Research Director at the Women's and Professor of Women's Health Research at the University of Melbourne, Professor Peter Rogers, says the recent MRFF funding announcement is a testament to the high quality of the research being undertaken at the Women's hospital.
"The staff behind these projects at the Women's are all outstanding researchers who want to make a genuine difference to the care of their patients through their respective areas of focus," he said.
"The federal government's Medical Research Future Fund is extremely important, and enables us to undertake translational research in key areas, such as indigenous health, oncology, neonatology and fertility, in a truly significant way."
Two of the grants are led by the Women's clinician researchers, highlighting the talent of our clinician researchers.