Parents to become the care experts for their NICU babies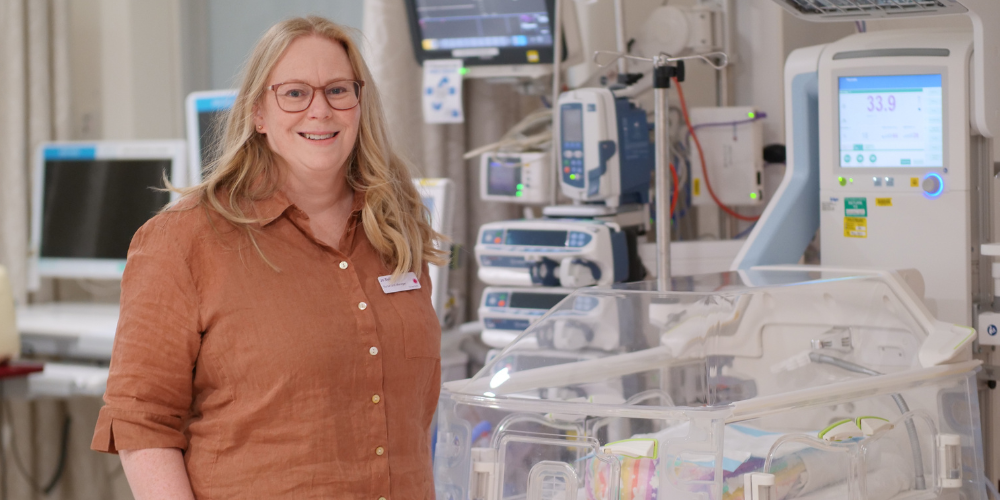 30 October 2023 | Fundraising | NICU
The Royal Women's Hospital is introducing an innovative care model that will see parents of preterm and unwell babies empowered to become part of their baby's care team.
A Victorian-first, the Family Integrated Care (FICare) model means parents will be included in shared decision-making with clinicians, in addition to hands-on tasks like bathing, changing nappies and feeding.
Clinical Lead of FICare at the Women's, Jo Bell, says that the introduction of FICare marks a cultural change. "It enhances our current family-centred care model by taking parental involvement to a new level," Jo says.
Studies have shown that preterm babies have better health outcomes when their parents are actively involved in their care. FICare improves breast feeding rates, helps babies to gain weight quicker, and often reduces their time spent in hospital. Parents gain confidence in looking after their baby in preparation for going home, and it helps improve feelings of family closeness.
The Women's is the first hospital to fully introduce this model in Victoria. Through philanthropic funding, two FICare Nurse Educators have been employed to lead this innovative project. With the support of staff and parent-advisors, they are developing education and training materials for both groups.
"FICare will transform the role of our nursing and midwifery staff. They will provide bedside education and ongoing support, ensuring parents are as actively involved as possible," says Jo.
Collaborating with former NICU parents to shape the program is paramount. "They have all experienced what it's like to have a baby in NICU," says Jo. "We want to develop programs in which they can share their knowledge and offer support to our current NICU families."
FICare was developed in Canada over 10 years ago and has influenced neonatal care in other countries; including the USA, New Zealand, China and the UK.
FICare at the Women's has been made possible by a generous donation of $825,000 over three years from The Barr Family Foundation.
The key objective of the Barr Family Foundation is to enhance the lives of ill and disadvantaged children, young people and their families living in Victoria. Michael Barr is the Chairman of the Barr Family Foundation and would like to see more philanthropy in Australia.
"We should be sharing our successes instead of protecting the bottom line of personal wealth," Michael says. "More income doesn't necessarily improve your wellbeing and you don't have to be wealthy to give. Even things like collective giving where small amounts of money are pooled together can have real impact."