Supporting timely access to abortion care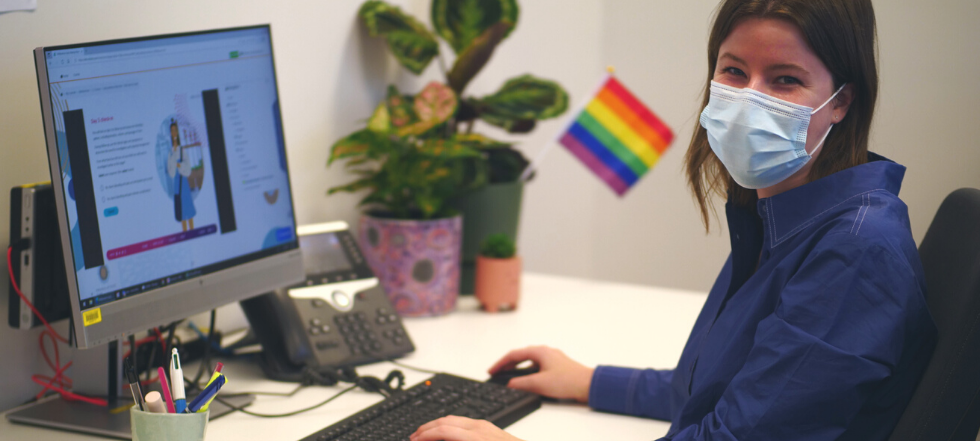 6 July 2022 | Contraception and abortion
More Victorian healthcare providers will be able to provide best practice early medical abortion care, thanks to a new training module.
The free, online training module was created by The Royal Women's Hospital as part of its Sexual and Reproductive Health Clinical Champion program. Funded by the Victorian Department of Health, the training is available on our early medical abortion (resources and support) webpage and on the Women's Health Victoria website.
Early medical abortion involves the use of the medications mifepristone and misoprostol (marketed as MS-2 Step®) to end a pregnancy up to nine weeks of gestation. These medicines have been approved in Australia since 2012 and are subsidised under the Pharmaceutical Benefits Scheme.
Cath Hannon, Project Manager for the Sexual and Reproductive Health Clinical Champion Project at the Women's, said the new e-module complements the official training GPs and pharmacists must undertake to become providers of early medical abortion.

Ms Hannon said the new online training will support the learning needs of a range of healthcare workers– also including nurses, midwives, nurse practitioners and social workers – about how to best provide sensitive and non-judgemental care.
"We want more Victorian healthcare workers to feel confident in supporting their pregnant patients in the choices they make about their reproductive health," Ms Hannon said.
"Access to abortion is fundamental to women's sexual and reproductive healthcare, it is a human right and an important public health issue.
"Women and pregnant people who are seeking an early medical abortion should be able to access this service, close to their home and their communities.
"If someone knows early in a pregnancy that they wish to have an abortion, they should be able to access this service within the nine-week timeframe.
"If they are not able to, they face going through a surgical abortion when the earlier care they had sought is more appropriate."
Ms Hannon said the US Supreme Court's recent overturning of the constitutional right to abortion reinforced the need for Victorian healthcare workers to be non-judgemental and sensitive when supporting people seeking an abortion.
"The Women's strongly supports a person's right to accurate, unbiased sexual and reproductive health information to support their informed decision-making and health and wellbeing," she said.