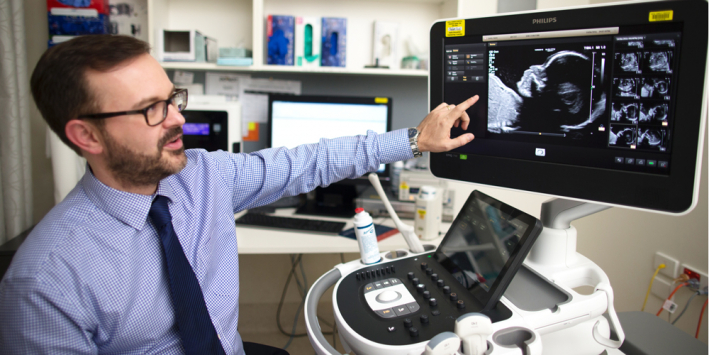 The Pauline Gandel Women's Imaging Centre provides radiology and ultrasound services to diagnose and treat maternity and gynaecological issues in women. The centre also assists in the diagnosis of fetal and newborn disorders.
Radiology
The Women's radiology services provide:
magnetic resonance imaging (MRI)
assistance with taking a biopsy of a breast lump
ultrasound-guided drainage of ascites for cancer patients
ultrasound-guided removal of implanon contraceptive devices
assistance for procedures performed in the operating theatres
bone density scanning of women to assess the increase of fracture risk due to osteoporosis.
You need a referral from a GP to come to the Pauline Gandel Imaging Centre for radiology services.
Ultrasound
The ultrasound service at the Pauline Gandel Centre provides:
pregnancy screening for early pregnancy complications
screening for chromosomal abnormalities
scanning to detect if a fetus has structural abnormalities
scanning to detect if a fetus is growing
gynaecological scanning for women with issues such as abnormal vaginal bleeding or severe pain with periods
scanning to detect if a woman has internal structural issues that might be causing infertility.
All patients seen in the ultra sound department must be patients of a Royal Women's Hospital clinic and be referred by a doctor at the Women's.
A GP cannot refer you to the Women's for a routine pregnancy ultrasound.
Magnetic Resonance Imaging (MRI)
MRI uses powerful magnetic fields and radio waves to create pictures of inside the body without using x-rays or radiation. MRI is used by doctors to look at soft tissue. It provides highly detailed images at different angles for diagnosis.
As well as more routine scans, the Women's is able to perform:
specialist MRI for pregnant patients with suspected fetal or placental abnormalities
pelvic and abdominal MRI
neonatal MRI
MRI for cancer.
Our MRI scanner is considered one of the most sophisticated and powerful machines available. Patients spend less time in the scanner and it produces images with very tiny details.
Magnetic Resonance Guided Ultrasound (MRgFUS)
MRgFUS uses MRI and focused ultrasound to find and treat fibroids. From January 2023, the Women's will no longer be providing this service.
Location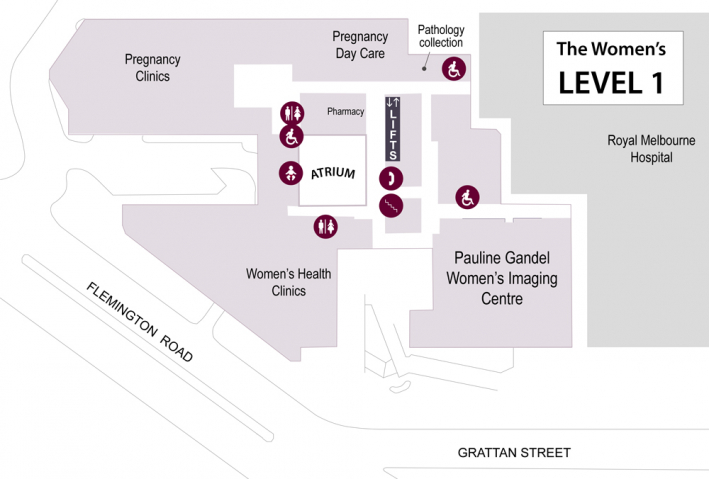 ---
What to bring

A referral from your doctor
Any previous imaging results you have related to the issue being investigated
Your Medicare Card
A list of medications you are taking, including any you take without a prescription
Your Healthcare card, if applicable
---