The Women's Welcome Centre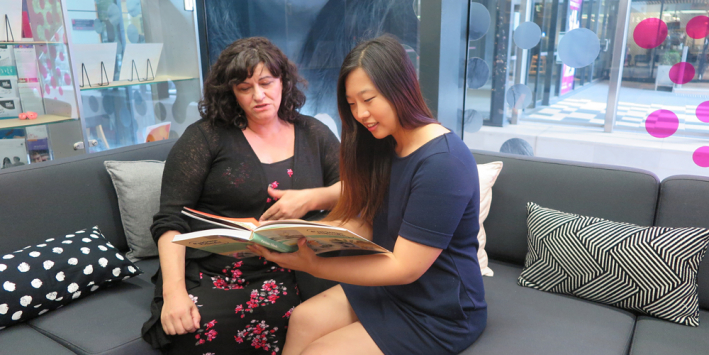 The Women's Welcome Centre is a warm and friendly space for our patients, their families and other visitors to enjoy.
It's a place to relax between clinic appointments or during your hospital stay and while visiting a patient. We have chilled water, tea and coffee and a library. The Welcome Centre is an ideal place for breastfeeding and some quiet time.
Welcome Centre staff can:
show you through our comprehensive women's health information library. You may like to browse or borrow a book or DVD or take a brochure
help you find information on women's health issues in English and other community languages
aid with computer searches for health information
assist with booking Childbirth Education classes and tours
guide patients to the clinic or service at the Women's that may best meet your needs.
The Women's Welcome Centre is open Monday to Friday from 9am - 5.00pm.
Please note that the Women's Welcome Centre is only able to provide general consumer health information. Visitors requiring specific and personalised health advice are asked to contact their GP or other health care provider.
Related information
---